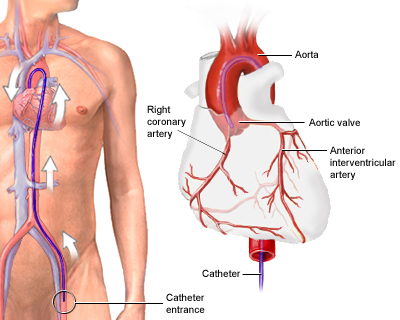 Coronary Angiography is a specialized X-ray test to find out detailed information about your heart arteries. It is mainly used if you have angina, to assess which if any of the arteries are blocked, and how severely the arteries are blocked.

Coronary arteries do not show up on a plain X-ray, therefore, coronary angiography can show the exact site and severity of any narrowing of the coronary arteries. With the help of our expert doctors, we perform this test with meticulous details and once performed we decide on what treatment you may need.

A CT Coronary angiogram shows the blood flow through the coronary arteries. This test is similar to a traditional coronary angiogram that uses X-rays.